Principal's Message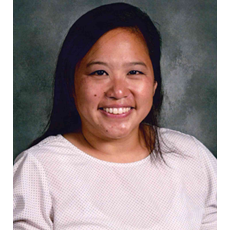 Welcome to Alamitos Intermediate – where Condors demonstrate purpose, responsibility, integrity, determination, and excellence. As your principal and advocate, my goal is to support your child in our three GGUSD goals: achievement and success in academic skills, socio-emotional well-being, and lifelong success. Alamitos is a school with a rich history, dedicated faculty members, hard working staff, involved parents, and students who strive for excellence. It is an honor for anyone to be part of the Alamitos community.   
We have an incredible faculty and staff who dedicate many hours of their day to prepare engaging lessons and connect with their students. Our teachers work incredibly hard at creating a welcoming school environment that promotes learning, independent thinking, and personal growth. It is normal for our teachers to be standing out in the hallways during passing period, having one on one conversations with students, high-fiving students during lunch, and providing extra supervision in our parking lots before and after school. Once a week, our teachers collaborate by department where they are aligning their lessons, discuss strategies, and share their practices with each other.
Our parents are a vital part to the school and we always welcoming parental support. We have three active parent groups on campus: Alamitos' Parent Teacher Organization, Parent Welcome Committee, Condor's Nest Volunteers, and Pastries with the Principals. Each of these groups allow our parents to support the school while also creating connections with staff personnel on how to best support your child. 
We are excited to offer multiple after school opportunities for our students. We have Boys and Girls Club which provides group tutoring and sports, PureGames Soccer Team, Weightlifting Club, Math Zone for Math Tutoring, Art Club, Mariachi Club, Running Club, Latinos Unidos, and more! The more involved a student is on campus, the more connected and successful they will be at school. 
We have high expectations for all students at Alamitos. We expect our students to:
Treat all people and property with respect and dignity

Attend school and do their best everyday

Follow all school rules because they are an essential part of our Condor Community

Complete all daily assignments and homework in a timely manner

Earn a 2.0 Grade Point Average (GPA) or higher because 90% of the work is putting in the effort

Use their planner everyday to keep organized

Formulate goals for themselves because they owe it to themselves and their families to have a bright future
If you have any questions, please feel free to reach out to our school at any time. I have an open door policy for our parents and community and believe that collaboration between our teachers, students, and families is what makes the school successful.